The holidays has significantly decreased my blogging. No apologies...
Every Christmas Eve we always make tons of cookies and decorate them. This year we decided to try our hand at a gingerbread house. The kiddos loved putting the candies on it. Even Ryker was able to participate, of course he was upset at the end when everyone dug into it and started eating it. We ended up having to stop because of that.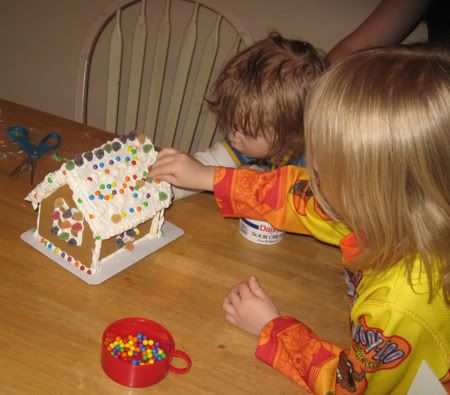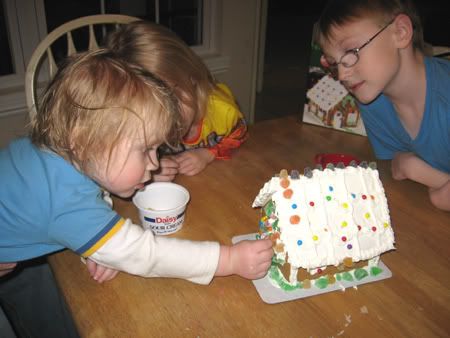 Finished product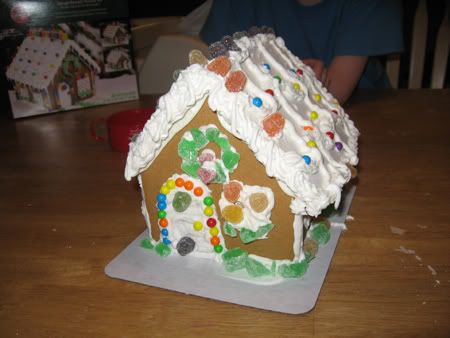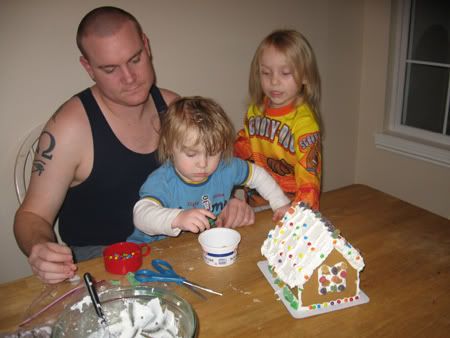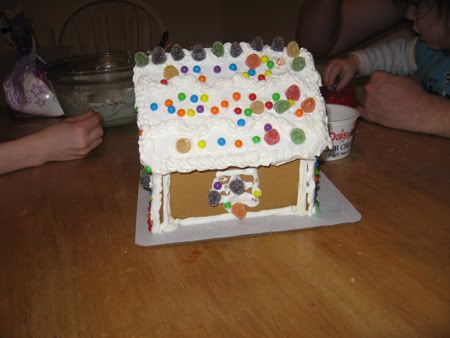 I was being sinful...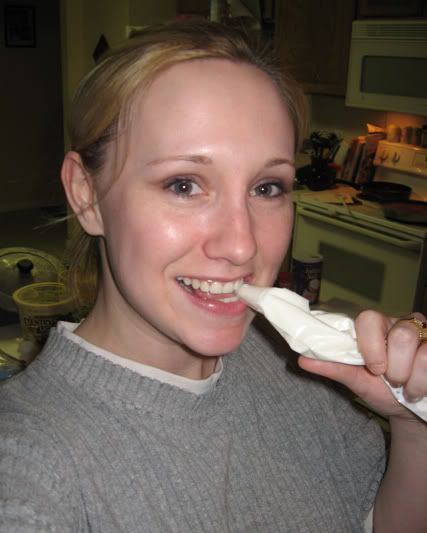 digging in...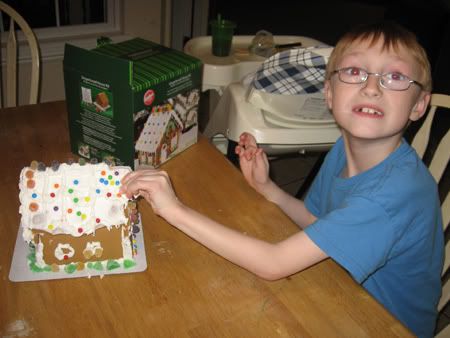 Our yearly tradition of opening only 1 present on Christmas Eve.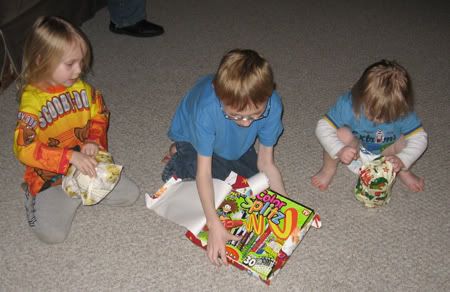 Ryker going to Daddy for help...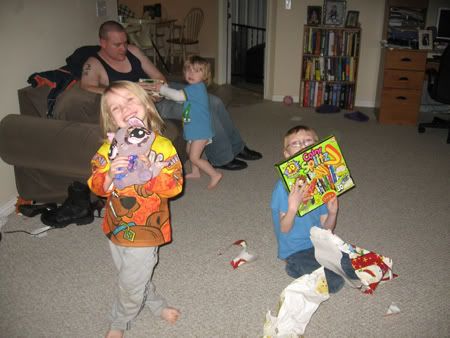 yes the carebears are his. He loves playing with his sisters so I got him his own.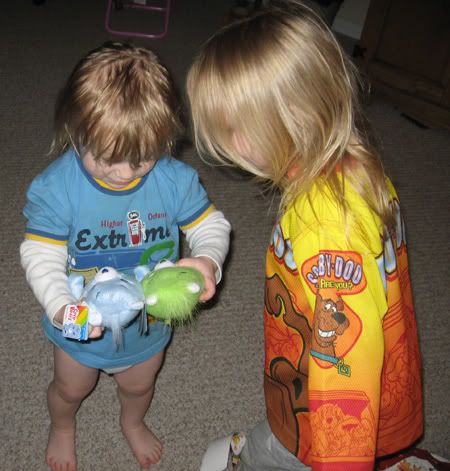 he loves them.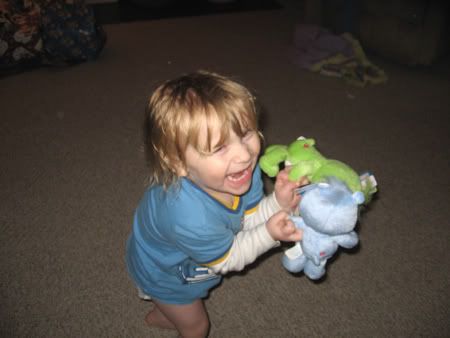 Even got a purple one of his sisters to play along.