Today at 4:56 a.m. my baby turned 3 years old! This is the first time I have had a 3 year old without being pregnant or just having a baby recently. It's different.
Next week is Gage's birthday so we are doing their big party then. Today we were planning on going to Fast Lanes but got a wild hair to check out the jump zone in Bentonville. It was raining so we had to do something indoors. Steven looked at the times on the doorway and noticed they only do parties on Saturdays, so we thought we were out of luck. This sent Ryker into a fit in the van, screaming "I want to go in". So I told Steven to go back and see what time they were open to the public tomorrow. Next thing I know Steven comes back with thumbs up. I was confused. He said he has several students who just happened to work there and saw him looking at the door. He told them that it was Ryker's birthday and they got their owner to make an exception for us. I thought that was pretty cool. I have never been there before, but OMG the place was awesome. It had some of the coolest jumpers. Too bad I didn't have socks or I would have tried them myself. The kids had a blast and tried everyone of them. Ryker had no fear and went to the biggest one the most (the pirate ship). Kieran took some prodding but once she would try the scary ones she loved it. All were worn out afterwards. What was nice is I was stress free the whole time. They were told the rules when they got there and they actually stuck to them. No one threw any fits either.
Afterwards we went to Denny's where Ryker fell asleep in the booth. It was nice though. When we got home he woke up starving and ate everything he ordered, which is a first. We had cupcakes after.
Here are some pics of the day...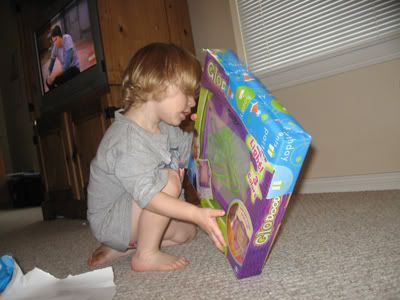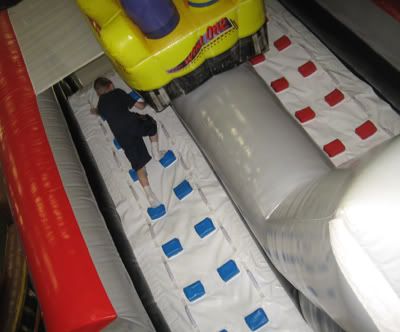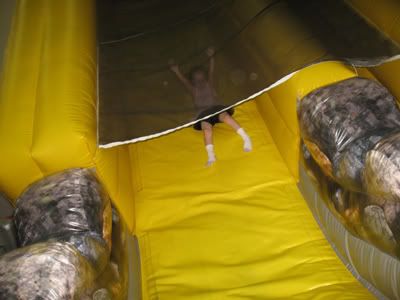 The Pirate ship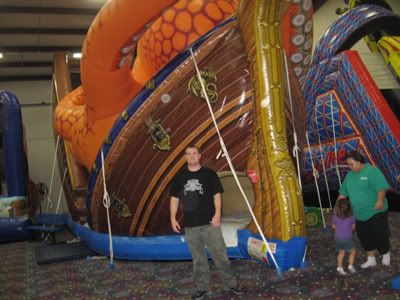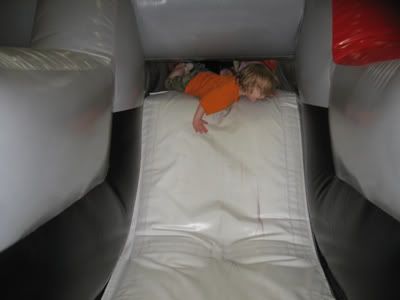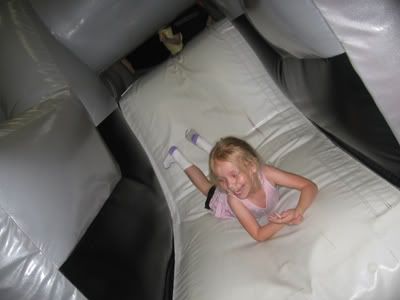 In Elmo land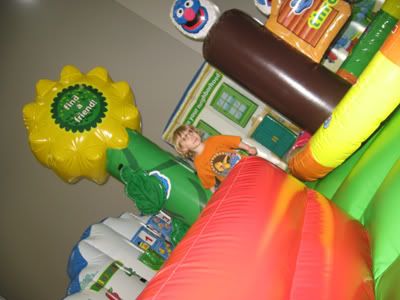 Steven in on the fun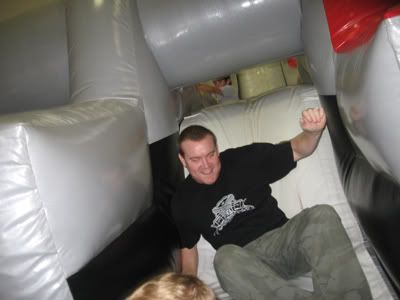 After sliding down the almost 30ft Pirate ship slide. He shot down!