This month has been tremendously busy. Sorry for my lack of blogging. The bad thing of blogging like this, I know I will forget something.
* We finally went to the Zoo on probably what turned out to be one of the hottest days of the year. We have made a couple of attempts but the weather never made it nice for a good trip. It was fun but swealtering.
Here are a few pics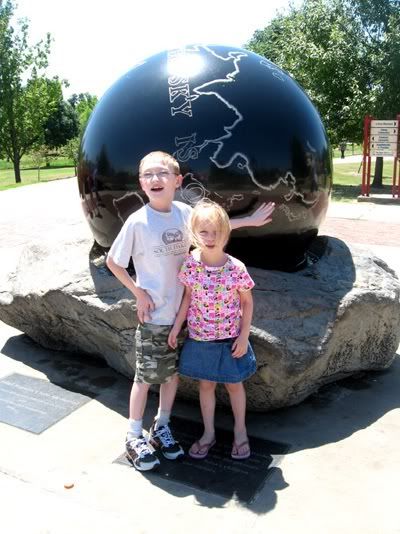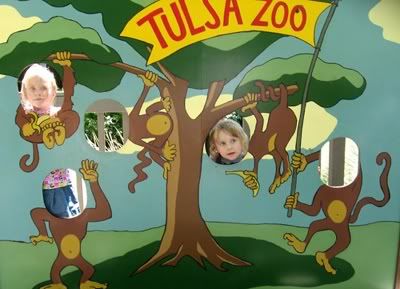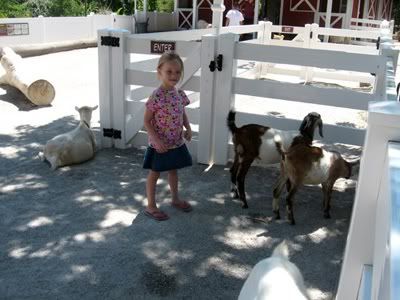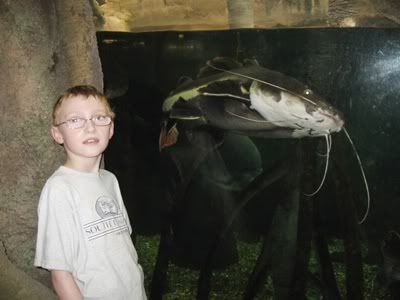 This little guy was in the Amazon house right above us, not caged at all...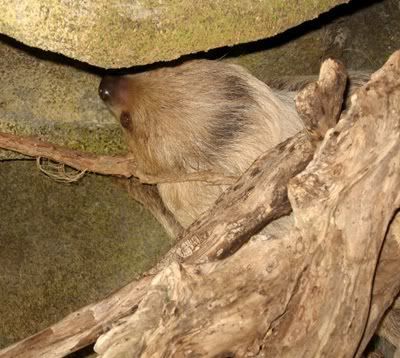 * Steven and I celebrated our 10th Wedding anniversary on the 14th. Kids went to Oklahoma, we had our date on Friday and went to the bout on that Saturday.
* Our last home bout of the season was on the 15th. The Betties played the Thunderdollz of Tulsa. I loved getting to play some defense for a change. Don't get me wrong I love jamming, but I like an occasional change. The Betties won 130 to 120. It was a fun and good game all around.
* The kids started back to school on the 19th. Well, Gage started back, Kieran just started Kindergarten. It has been a smooth transition as both like it very much. I am still taking Ryker to Farmington everyday, as that is where his home preK is.
Here is a pic of Gage and Kieran on their first day.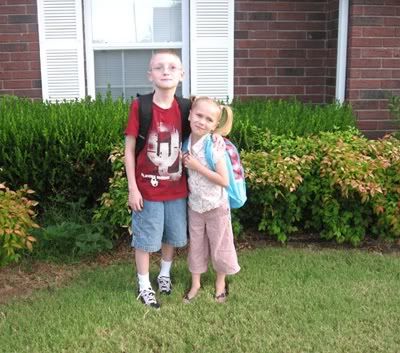 * I celebrated my 29th birthday on the 23rd. We went to Oklahoma where I spent part of the weekend with my best friend Charlette. We had a playdate at her house with the kiddos and then that night we took the hubbies on a date to the movies and out to eat at Pete's Place. The rest of the weekend I spent at my parents house. Sadly I realized I haven't been there for months, maybe even since Christmas? Steven goes down a lot to help his Dad work. He will take a kid occasionally but I usually stay here. He happens to be there right now.
Somewhere in the midst of it all I went red and decided I am going to stay for awhile. It's actually managed to stay around.
September is also going to be super busy. Both boys birthdays are a week a part. My aunts are coming from Colorado. Going to Josh's wedding in Oklahoma. And again, I am sure I am missing something else.
Oh, and I did remember something I forgot... Ryker got potty trained in one week. Last week he was screaming everytime he went near the toilet, now he is in the alone as we speak. My baby is growing up.