Kids started school this week. I am not one of those mom's who looks forward to it. But at least they are. Ryker though, missed them badly when he had to go to daycare. He held on to me longer than usual.
First day, Ryker couldn't wake up.
Bubba tried to help him.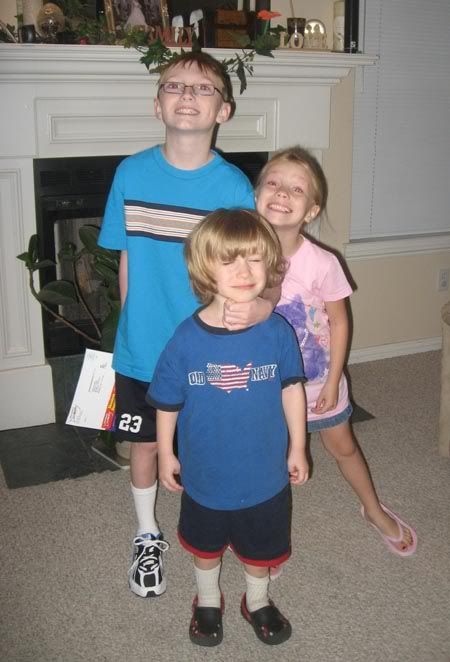 Yesterday was the start of my birthday weekend. My co-workers got me a coffee and a really neat hygiene carry all for my traveling, as well as some other goodies.
Tonight is my birthday dinner. Steven has been cooking all day. Some of the others are bringing other stuff. Hopefully I will have some pics later.
P.S. I totally forgot but I got placed on the Red team in derby for the new home team season. Out new name is the Heartbreak Rollers. I love it. Hoping to ease back into practice soon. May even try to go tomorrow. There are also 3 other teams, Pink, Green, and Blue. The league is growing so much, it's awesome.