At least for this week.
1. Multigrain Cheerios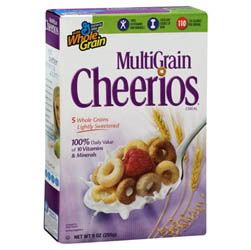 I don't know why I have avoided these for so long but they are addictive. Naturally low in calories (150 per serving with milk), not to mention 3 grams of fiber, 100% DRA in Iron, Folic Acid, and lots of other stuff. They have the right amount of sweetness to cure a sweet tooth. I eat them for breakfast of course but found I ate them for dinner one night this week as well.
2. Lean Cuisine (Particularly flatbreads)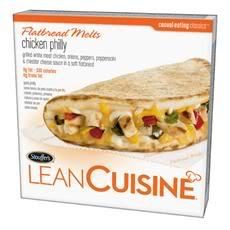 I have the freedom at work to leave for lunch but hardly ever take myself up on that. Mainly I like to work through lunch so I can leave earlier. These are quick and awesome. I remember bringing one into staffing one day and the Doctor had huge eyes and asked "Is that what they are having for lunch today in the cafeteria?". Sadly he looked like a child who lost his toy when I told him that it wasn't. :(
Note: I eat a variety of lean cuisines for lunch, not just these, and they are all pretty darn good.
3. Thomas high fiber English Muffins 100 calories (not pictured)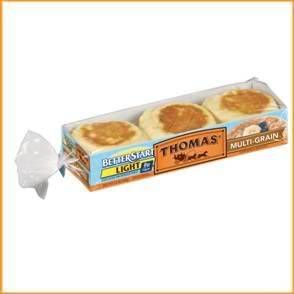 Can't beat the 5 grams of fiber in only 100 calories. Keep in mind for every gram of fiber one consumes it keeps 7 calories from being absorbed. So technically these little gems only net 65 calories with no toppings. My Kiddos love them too, they put jelly on thiers. I prefer yogurt spread. Awesome either way.
4. Smart Ones Desserts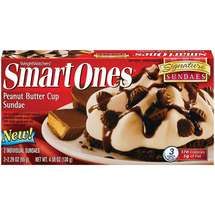 My three fav's are the chocolate chip cookie dough, brownie sundae, and the new peanut butter cup sundae. But I have tried most of them and they are all good. They range in calories from about 150-200. They also have fiber which most desserts lack. Plus the portions are perfect.
5. Kashi Oatmeal cookies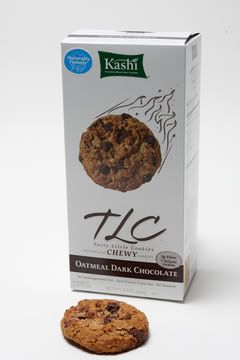 Most of Kashi's foods are good. Gage loves the bars. I prefer the cookies myself. Each cookie is about 130 calories with 4 grams of fiber and seven whole grains and ALA Omega-3.